Countertop Water Distiller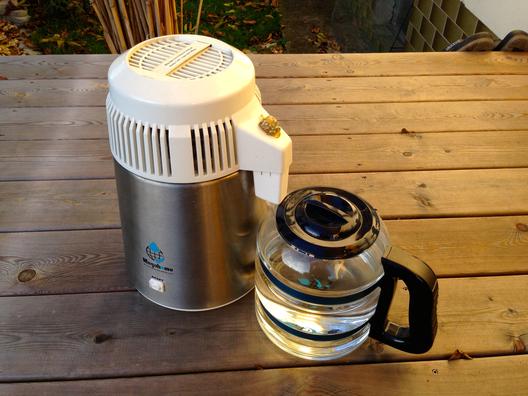 If you really want to drink 99.9% clean water, you'll need a distiller. It will clean your water of lime, chloride, heavy metals, radio active substances, hormones and many more substances.
No installation required, does not take a lot of space, and easy to operate.
It is safe and reliable with its auto power off system.
It can produce 100% pure distilled water anywhere, anytime, and with any kind of water.
A variety of safety certifications that are recognizable internationally, which guarantees our product safety.
The MegaHome distiller is highly portable and produces approximately 1 U.S. gallon (3.785L) every 6 hours.
Maybe you'll find this book interesting to read (thank you, Aintjos): Water-The-Shocking-Truth-That-Can-Save-Your-Life.pdf

Countertop Water Distiller

Countertop Water Distiller
Rating:

0

/5 (

0

votes cast)
Thank you for rating!
You have already rated this page, you can only rate it once!
Your rating has been changed, thanks for rating!
Log in or create a user account to rate this page.

Related content