Sweet red pepper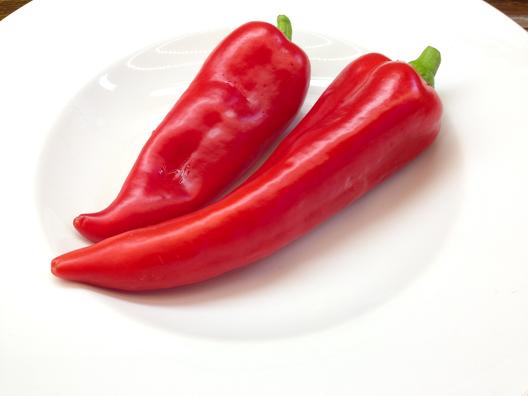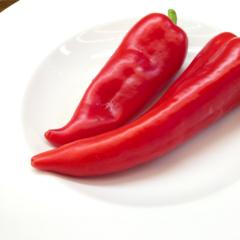 Sweet red pepper is the sweet variant of the peppers and botanically seen a frui. I like it because it's much sweeter than "normal" peppers. Keep in mind that only red pepper is ripe! Only eat ripe fruits!
Sweet red peppers are painting sauces in a lovely red and make them sweeter. <3 You can also get it important in the winter while still tasting great (in difference to tomatoes).
Ripening indicators
Peppers will green first, then yellow, orange and red in the end. Only eat ripe, red peppers!
Season
You will get peppers when it's warm, but of course you can import them in winter time.