Banana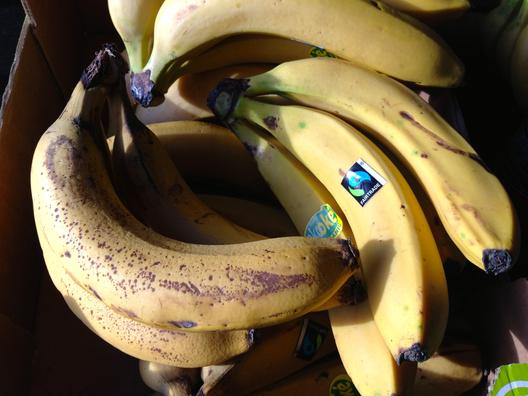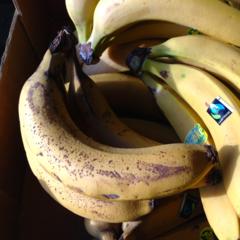 The banana is a great staple food. It has the highest caloric density under the non-fatty fruits and is in season the whole year. The most-exported variety is the "Cavendish".
And one more thing, bananas are just great! :)
Ripening instructions
As you almost always get them unripe you have to ripen them yourself. Just let them rest on the counter for four to seven days (depending on the temperature). It's important to always have enough ripe bananas available if you use them as staple food. So always add some new bananas to ripen if you eat some.
If they are getting ripe too fast just put them on a cooler place. That can even be a refrigerator. Keep in mind that the peel will get dark in the fridge, when they are getting too cold.
Ripening indicators
You almost always get them unripe. If they are ripe they get dark spots. If the stems gets dark too they maybe are over-ripe.