Banana - carob - date - delight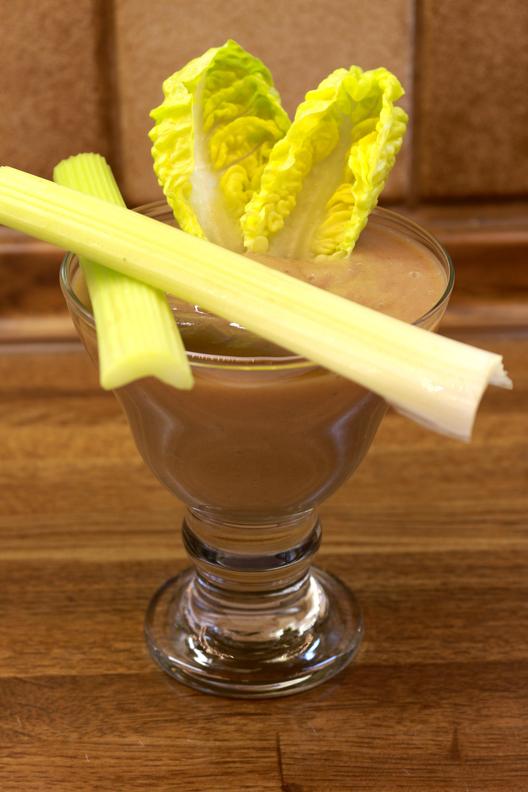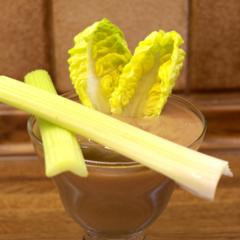 I just had a bowl with a delightful cream of eight bananas, seven dates and a good teaspoon of ground carob. With it I had some celery sticks and lettuce. <3
(This was just a small cup of the bowl.)
If not stated otherwise then the amount of ingredients is for one meal, but this could still mean more than one serving of the pictured dish.
All fruits and vegetables have to be ripe. That's of the uttermost importance, only this way are they tasting yummy, are having all their essential nutrients in them and can be digested optimally by our body.
Preparation
Cream
Put all ingredients for the cream in a high speed blender, like the Blendtec
Put some softer fruits in the blender first (like bananas) so it has something to "chew" on
Cut harder and large fruits into pieces and put them into the blender with some soft fruits
Blend ingredients at high speed
Blend longer if you want your cream warmer
Fruits and veggies directory
Checkout the fruits and veggie directory to see how to ripen your produce or how to know when stuff is ripe.
It is soo delish! Love carob! Try it out with some desiccated coconut..a dream..
- Agi G.
thank you, my dears <3
- Patrizio B.
I'm obsessed with whole soft oohey gooey dates! I'm going to try this.
- Dawn M.
Oh yes, those are heaven! :)
- Patrizio B.
I wonder: shouldn't we show the huge bowls full of food that we actually eat? Don't small portions in pictures suggest that tha...
- Manuela H.
Haha, then I just would have to make a photo of my blender's jug :D not very attractive :)
- Patrizio B.
ok ok, point taken :-)
- Manuela H.
I like it easy although. :)
- Patrizio B.
Thank you, Carol! <3
- Patrizio B.
yum how many servings dose it make
- Mae P.
never mind i read it lol how long will it keep
- Mae P.
Your food looks like works of art.
- Carol S.
@how many: maybe 4-5 of these @how long: keep? I didn't kept anything of it. :D
- Patrizio B.
I bow to you, Carol! <3
- Patrizio B.
I have heard celery with peanut butter is good too :) This looks amazing !
- Chrissianne S.
Hehe, thank you, Chrissianne! <3
- Patrizio B.
Your food always looks and sounds amazing :)
- Lee-anne V.
its a wonderful drink
- Blite M.
what is ground carob?
- Violee M.
http://en.wikipedia.org/wiki/Ceratonia_siliqua
- Patrizio B.
Wouldn't this be so sweet? All those bananas? !
- Chantel M.
You can bet they were! ;)
- Patrizio B.
healthy n yum but wats wid celery n lettuce? wats the combination?
- Rabbia S.
How r u making that banana dates combo? R u gring it all without suger? N whats that ground carob?? First tm i heard this
- Swati K.
Greens go well with every sweet fruit, Rabbia
- Patrizio B.
I blend it, Swati. Sugar is the chosen fuel of our cells, everything else has to be transformed to sugar. That's carob: http://...
- Patrizio B.
The brown pods are grinded...
- Patrizio B.
Good information Patrizio Bekerle..
- Nalini S.