Nectarine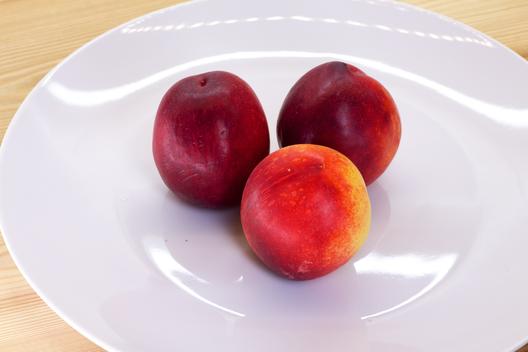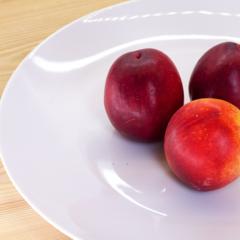 Nectarines are stone fruits and they are sweet with a yellowish pulp. They also grow here in Austria.
Ripening instructions
Nectarines should certainly be picked when they are ripe (when they can be removed from the branch through a slight twist or when they dropped), but you can also ripen them a litte in a warm place.
Ripening indicators
It smells intensely like nectarine. :)
Season
Here they are available in late summer, imported also in spring.