Raw vegan brownies with chocolate sauce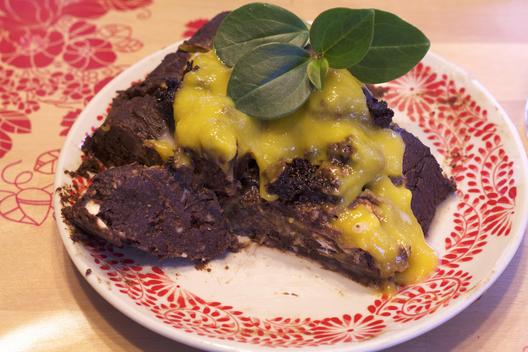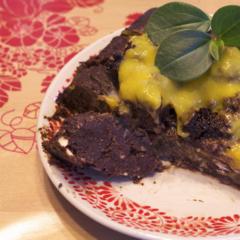 Yesterday evening my sister surprised me with this creation! <3 She tried a recipe for "raw vegan brownies with chocolate sauce" from a german webpage. It involves a lot of nuts and even a bit of salt and cocoa. It tasted amazing but today I stayed with bananas, apples and plain lettuce. :)
Here is a google - translated link of the original recipe: www.veganblatt.com
If not stated otherwise then the amount of ingredients is for one meal, but this could still mean more than one serving of the pictured dish.
All fruits and vegetables have to be ripe. That's of the uttermost importance, only this way are they tasting yummy, are having all their essential nutrients in them and can be digested optimally by our body.
Yes, indeed! <3
- Patrizio B.
Wow love it, thank God for wholesome healthy good for you food ,God bless.
- Milton K.
She had good intention, the creation is nice and... even though it might me salty and fatty and cacao... more importantly, it w...
- Marina G.
You are so true, Marina! <3
- Patrizio B.
I should share with you a vegan recipe for brownies made from Avocados!!! Yum!
- Chantel M.
My mistake ... it was Zucchini ... lol ...
- Chantel M.
Zucchini - brownies? That sounds interesting! <3
- Patrizio B.
I posted the recipe for you.
- Chantel M.
Saw it! Just great! <3
- Patrizio B.